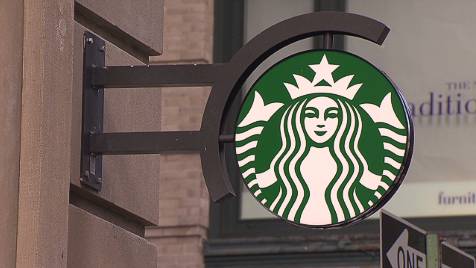 NEW YORK (CNNMoney) -- Starbucks Coffee Co. has signed on with Square Inc. to process its credit and debit card purchases, the coffee shop franchiser said Wednesday.
As part of the deal, Starbucks (SBUX, Fortune 500) pledged to invest $25 million in Square, a mobile payment platform for retailers. In addition, Starbucks CEO Howard Schultz will join Square's board of directors.
By the fall, customers will be able to use the Pay with Square mobile application to purchase their cappuccinos and lattes, said Starbucks, which competes against Green Mountain Coffee Roasters (GMCR) and Dunkin' Brands (DNKN).
Square provides credit card reader applications for smartphones, including the iPhone, iPad and Android, to process transactions. It also offers a consumer app that lets shoppers use their phones to pay merchants.
Starbucks plans to roll out Square's technology in its 7,000 company-owned stores. Read More